The Sandman Will Keep You Awake - The Loop
Play Sound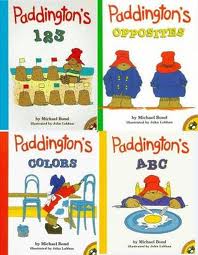 Description
Paddington Bear is a fictional character in children's literature. He first appeared in 1958 and was subsequently featured in several books written by Michael Bond and first illustrated by Peggy Fortnum. The polite immigrant bear from Darkest Peru, with his old bush hat, battered suitcase and marmalade sandwiches has become a classic English children's literature icon. Paddington books have been translated into thirty languages across seventy titles and sold more than 30 million copies worldwide.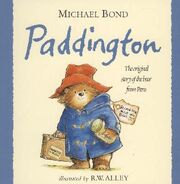 Paddington is an anthropomorphised bear. He is always polite (always addressing people as "Mr.", "Mrs." and "Miss" and very rarely by first names) and well-meaning (though he inflicts hard stares on those who incur his disapproval), likes marmalade sandwiches and cocoa, and has an endless capacity for getting into trouble. However, he is known to "try so hard to get things right".
Reader's Reviews
1
Paddington is taken in by the Browns and thoroughly re-organises their lives with typical childlike accidents. Always good fun.
2
Please add your review here.
Books in the series
Paddington and the Tutti Fruiti Rainbow

Paddington Goes to the Movies

Paddington - My Scarpbook
Parental Guidance
Reading Age:7+
Read Aloud Age:6+
If you like this you might like
External links
(add any other links here)