The Sandman Will Keep You Awake - The Loop
Play Sound
Description
There has been a huge storm and Percy has to mend fences, gates and many other things, and to top it all he has to find new homes for some of his animal friends.
Reader's Reviews
1
A great book with a very satisfying end.
2
After the storm is one of many books in the Percy the Park Keeper series, which are aimed at children aged 2-6. In this story, Percy wakes up the morning after a storm has devastated his park. He finds that the oak tree, in which all the animals live, has been destroyed. Percy makes it his mission to find the animals a lovely new home. After an adventure across the lake in a wheelbarrow boat, and with perseverance and teamwork, Percy and the animals build a new home that was better than before. Their new house is shown by a pull out poster at the end of the story, showing all the happy animals settled in their new homes.
This story is a heartwarming tale of community spirit and working together. Although the language itself is quite simple, there are lots of talking points throughout. You could discuss the importance of kindness and working together, the impact of natural disasters, different types of weather and habitats. The illustrations are beautiful and will guide your imagination throughout the book.
This book, alongside all the Percy books, would be a great introduction to a trip to the park. You could make reference to all the things that happened in the story, and perhaps invent your own! You could also hunt for minibeasts or building a woodland animal house.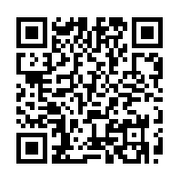 Parental Guidance
Reading Age: 5+
Reading Aloud Age: 2+
(add any other guidance here)
If you like this you might like
Other Nick Butterworth books
External Links